Kate Prewett Endowment Scholarship
Hang on for a minute...we're trying to find some more stories you might like.
Kate Prewett was a beloved student who has been described by her peers as a kind, talkative, and girly girl. Sadly, she passed away the night of her first day of senior year from brain cancer.
"
I really wanted the money to go to a person that had the same connection skills that Kate had."
— Mason Unger
It's just been announced that Kate's name and spirit will live on through the Kate Prewett Endowment Scholarship, funded by the UCHealth Endowment Foundation. The first scholarship winner will be from the class 2019, the class the Kate was supposed to graduate with.
Although UCHealth Endowment Foundation is the group funding the $1000 scholarship, Rocky Mountain's own Mason Unger is the one who came up with the idea of having a  scholarship in Kate's name.
Mason said that he was really inspired to create this fund because he wanted to do something to remember his friend that he was lucky to know since 5th grade.
After he got the idea for the fund, he sat down with his parents and expressed his idea for the scholarship. "I really wanted the money to go to a person that had the same connection skills that Kate had," Mason said.
Mason also said that it made sense to talk to his dad because he is the President & CEO of Poudre Valley Health Care, Inc. and Kate has a room in her honor at one of the Fort Collins' Poudre Valley Hospital locations.
If you are a senior who is interested in receiving this scholarship, you are required to be a part of the VolunTeen program through UCHealth. There isn't a GPA requirement and it can be used at any two-year or four-year degree program as well as any certificate or technical program.
For more information and to apply look out for the Kate Prewett Endowment Scholarship and go talk to the college and career center after spring break.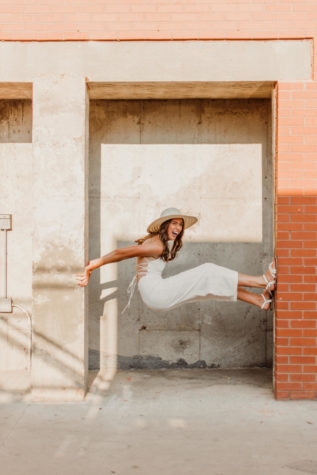 Torie Wolf, Staff Writer
Torie is a senior at Rocky and loves being involved in the Rocky community, especially through all the clubs the school has to offer. Some of her favorite...