Activities to do at Inlet Bay Marina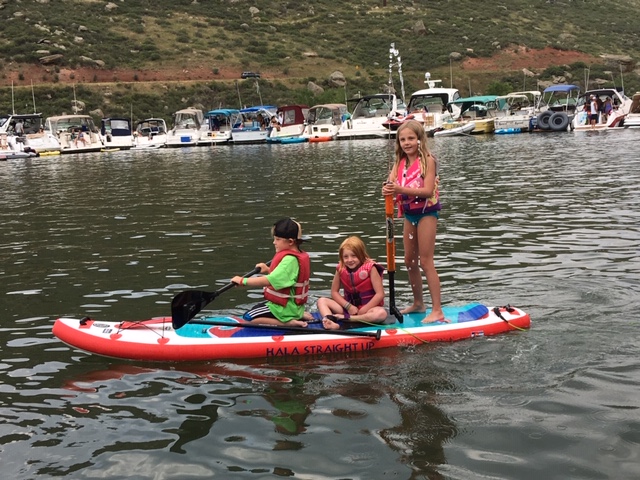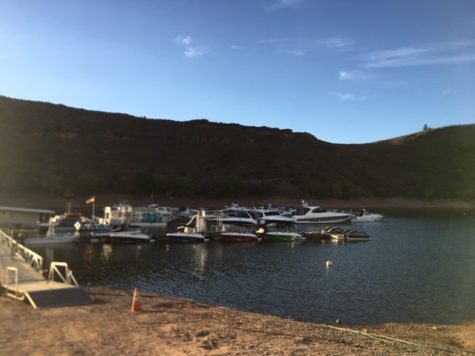 Inlet Bay Marina, which is located at Horsetooth Reservoir, opened on April 15 allowing people to rent boats and find fun activities to do. You can rent many different water vessels or rent a small cabin on the grounds. These activities are wonderful to do with your family and friends during the summer. Inlet Bay Marina is owned by Glenn and Nancy Werth along with their son, Jesse Werth.
Some of the motorized boats that you can rent are group party boats, pontoons, tower ski boats, runabouts, fishing boats, and jet skis.
There are two different group boats that you can rent, the Big Cat and the Super Cat. There aren't  major differences between the two, but the Super Cat is a little bit bigger than the Big Cat, but can still hold the same amount of people. Each boat holds twenty people, have upper deck slides, a restroom on board, and speakers that are aux cord compatible. The Big Cat is $250 per hour and the damage deposit is $500. The super cat is $275 per hour and has the same damage deposit.
There are two different models of the pontoon boats, a 2017 and a 2018. The 2017 model fits eight people and the 2018 pontoon fits ten. The 2018 has a couple more features, such as a small bar and an upper deck slide. The 2017 pontoon boat is $110 an hour with a $500 damage deposit and the 2018 model is $150 an hour with a $1000 dollar deposit.
The ski boat and the runabout boat are very similar. They are different kinds of boats, but operate similarly. These two boats both allow you to tow. The runabout fits five people and is good for cruising around the lake. The ski boat fits eight people but is better for water sports. The runabout is $90 an hour with a $500 damage deposit and the ski boat is $135 an hour with a $1000 damage deposit. These boats are great options to take out for a nice day on the lake with your family.
The jet ski is a nice option to take out for a couple hours to cruise around the lake. The jet skis are $75 per hour and also have a $500 deposit. You can fit two people on them, but I think that one person per jet ski is better.
There are other options than the motorized boats such as paddle boards, kayaks, canoes, and hydrobikes. Paddle boards are similar to kayaks and canoes where you paddle, but you have to stand on them and stay balanced. The canoes and kayaks are also very similar to each other but the kayaks are for one person while the canoes are for two. The Inlet Bay Marina also has two hydrobikes available to rent. The hydrobikes are mostly like riding a bike, but on water. These motorized water activities range from $10 to $25 an hour all with $100 damage deposits.
To rent all of these water activities, you can either visit their online website or rent in person if the item you want is not already taken. All rentals are available starting in May. Some of these activities require that you be 21 to drive them. Most of the nicer boats require you to be 21 to drive, but the non motorized rentals you can ride at any reasonable age. These rentals are non-refundable and cannot be switched to another date after you set your reservation up
Some other activities that you can do up at Inlet Bay Marina are renting a small cabin on the campgrounds. These don't rent through Inlet Bay Marina, but they are located in the area. To rent one of these spots you have to go through Larimer County. When renting a cabin, it's first come first serve. They have cabins in the South Bay and Inlet Bay. It's $125 for one night and they include a set of bunk beds and one queen size bed. It also comes with two parking passes.
These are some of the many activities that you could do at Inlet Bay Marina. These activities are great for a nice get-away up at Horsetooth Reservoir and could be a great way to spend a birthday or a special occasion. It could be a fun getaway that's still close to home and work.