Upcoming Basketball Season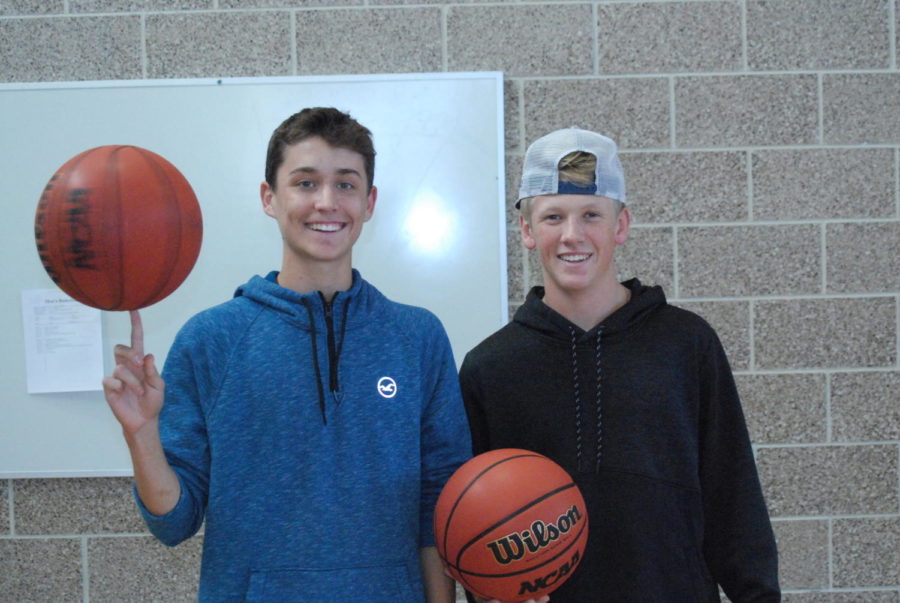 As fall sports end, winter sports begin. Basketball is a crowd favorite. After losing 59-54 against Fountain-Fort Carson in their home playoff game last year, the team is looking to come out strong this year and go even further.
Seniors Easton Radcliff and Hayden Heinze are looking to build off of that tough loss and look to go further this season, "It feels like everything is going to come together and put us in a good place for a conference championship," says Radcliff.
These seniors have both overcome different obstacles to get where they are now. Radcliff was injured a lot over the past seasons, but is healthy and ready to play this season. For Heinze, this season is about the team coming together and overcoming the losses from last season and overcoming the challenges that held them back
They both enjoy spending time and working with the team and seeing all their hard work pay off. Instead of focusing completely on personal goals, Radcliff mentioned two team mottos, "play hard, play smart, play together" and "tough family"… "I feel like if we stick to those things we'll have a successful year", he said. Heinze looks to be a leader, someone the younger guys can look up to.
Radcliff made it clear that the coaches had a huge impact on who they are as players and who they are as people "All the coaches had an impact on shaping us as basketball players and just becoming good young men on and off the court."  Being a senior, he really wants to "leave a legacy" here at Rocky so the underclassmen know how they should do things the right way and hopefully these values can carry on to future generations and future Rocky players.
As for pre-game rituals, after a moment of hesitation they brought up how "watching and supporting the younger guys play" and then "getting hyped in the locker room, jumping, dancing around, and playing music as loud as we can" are a couple aspects of their routine.
They've spent their four years at Rocky, playing for the team it's going to be hard letting go of all the memories they've shared together and leaving the family they've developed here.
They will surely be successful in leaving their legacy and making a mark both on and off the court.
"
play hard, play smart, play together"
— Easton Radcliff