A New Opportunity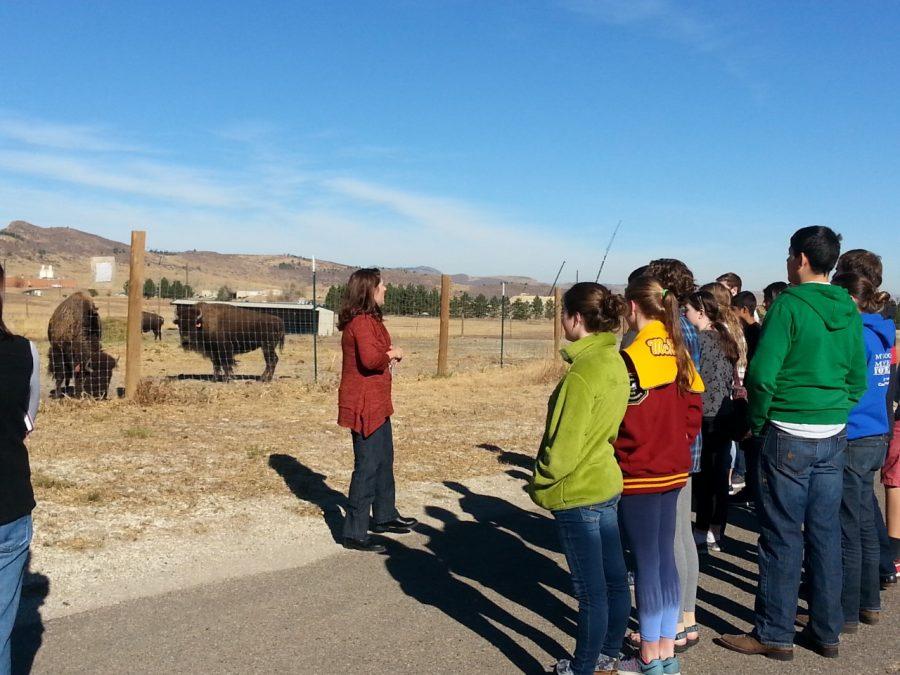 A lot of students have trouble determining what to do with their lives once they graduate, but what if you had the opportunity to get hands on experience in the career of your interest?
The College and Career Center at Rocky is a vital resource for helping students with deciding on careers and helping with the college process. A unique and important resource offered to students in the College and Career Center is Career Cabs.
"
We've seen so much excitement from students who've gone on Career Cabs with us…"
— Christina Dominak
"The Career Cab is the program that we have where we take the small white bus. We can take up to 14 students to different occupational areas around Fort Collins so they can get a taste of what it would be like to be in that career," said college and career counselor Betsy Flowers. "So, hopefully students can get an understanding of a day in the life of something they want to pursue."
Career Cabs have been offered to students at Rocky for several years and they provide true hands-on and learning experiences to students in a career area of their choice.
"We've seen so much excitement from students who've gone on Career Cabs with us," said work-based learning coordinator Christina Dominak. "I mean, students are like, 'Wow, I didn't know that was even an option or an opportunity to be able to pursue.' So, kind of seeing all the facets of what goes into different businesses and getting exposure to all of the different things that are out there that you may not have thought of, it's pretty cool."
The College and Career Center plans to take up to two Career Cabs per month, but that's not all.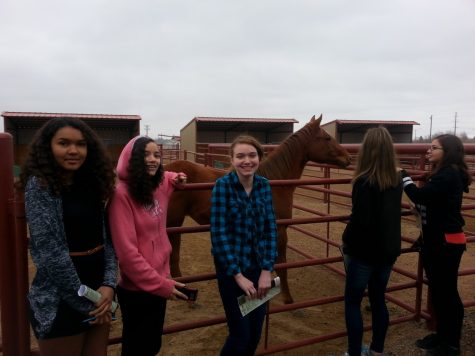 "We are also going to do career lunches," said Flowers. "The goal is to once a month have speakers also come to Rocky and then students can come into the library at lunch time. We have a panel of three to four speakers each month that come in and talk about a certain career cluster.  December is going to be the Health and Public Safety cluster, so we are going to the sheriff's office and they also do crime lab stuff."
The opportunity to be more knowledgeable in the field of your career is a chance that can't be missed, especially if it's free and helps you make important future decisions.
"There's no risk; it's free," said Flowers. "You miss periods one and two is all, but, again, whether you decide that this is really awesome and to pursue it and learn more about how to pursue that career, or you decide you don't like it–then no harm done. Now you know that's something you don't want to look into."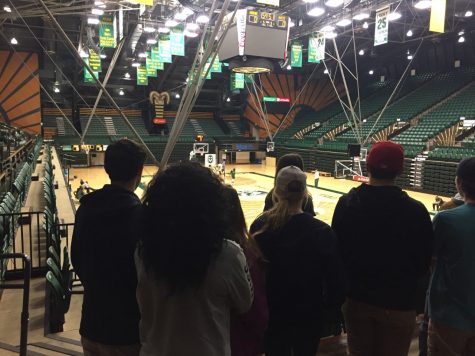 Permission slips for Career Cabs are in the College and Career Center. Sign-up for career lunches is on Naviance, or you can just show up. If you have any further questions, Mrs. Flowers and Mrs. Domanik are eager to help.