You, Me, and Political Efficacy
What are the Student Election Judges? And Why?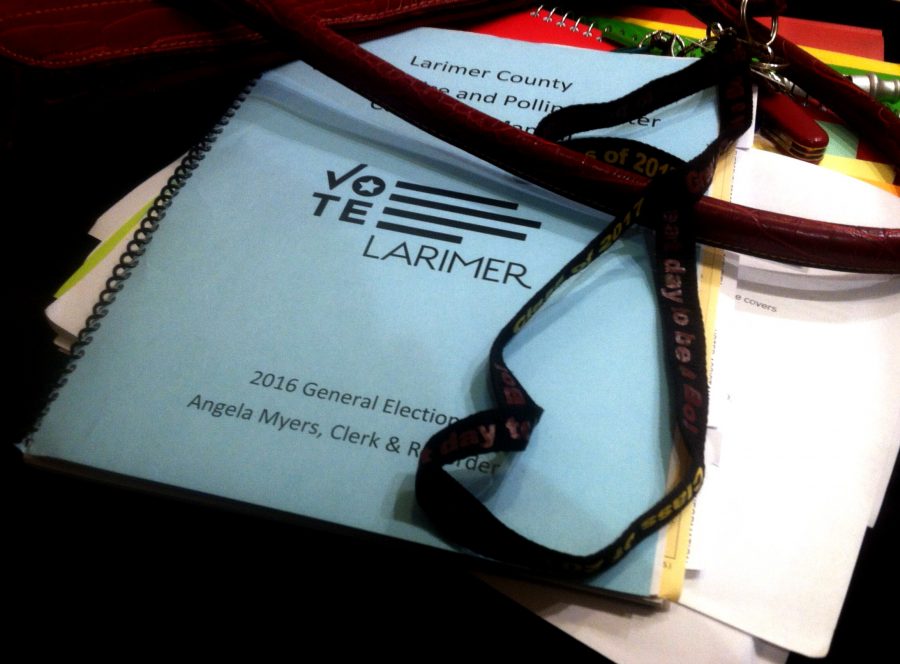 Political efficacy is a term that describes the belief that one can affect their political system, and among minors, it is fairly low; but student election judges have learned to make an impact without suffrage.
Election judges basically run the show on election day. They distribute ballots, assist voters, register new voters, update already registered people's information, make sure only the correct people are voting, count ballots, and much more. More often than not, election judges, who are paid volunteers, are folks who have been part of our democracy for quite a while.
Many high school students don't bother to follow politics because they don't think they can make a difference. But, in Colorado, juniors and seniors can be election judges too.
"
It's a good way to participate in the election without being able to vote."
— Michael VanderMeer
In Larimer County, the program is run through the Clerks and Recorders office, headed by Angela Myers, and organized by Carol Steinhauer and Katie Comer.  Steinhauer said that, for the county, having high school students involved in the election process allows for sufficient staffing and youth involvement in local government. "We hope it motivates students to become active voters in their county," she said.
More than its importance to the local government, it allows young people to engage in the democracy further than Twitter wars and half-hearted arguments in social studies classes. "It's a good way to participate in the election without being able to vote," said senior and Student Election Judge Michael VanderMeer.
As a Student Election Judge during this election, I have personally participated in the process to get to work in the election. As we sat in the courthouse at 8:00 am on a Saturday, Myers said over and over that we were the line between a legitimate, organized democracy and a mad house. It was inspiring to view myself as a part of this huge machine which has touched millions of Americans, past and present.
I'm excited, as I would imagine my fellow Student Election Judges are, to continue the tradition of working for my democracy on November 8, following in the footsteps of millions before me who worked hard to create the best place possible.