A Safe Place
"A safe and warm place;" These were the words used to describe Cultural ARMS Club by its members.
"I like Cultural ARMS because of the different ways that we manage to teach the student body about different things that make people unique," said club vice president, junior Herman Chavez. "So many of the things we do in Cultural ARMS, like food days or presentations about different countries, or even just listening to music from different places, really helps us to be able to learn more about the wonderful place we call home because it's made up of so many different people."
"
It's really important for everyone to be able to celebrate their diversity in an environment that's all inclusive."
— Herman Chavez
Cultural ARMS, or Cultural All Rocky Mountain Students, started up a few years ago and was created to destroy barriers and embrace culture. The world is made up of a wide variety of people and traditions which connects to us right here at Rocky. One of the most diverse high schools in Fort Collins, Colorado. Rocky has an array of students from different countries and cultures.
"My favorite part of Cultural ARMS club is [the ability] to immerse myself in other peoples' cultures and learn more about the world around me," said sophomore Catherine Aver.
Cultural ARMS is a safe place open to all students. Students have the opportunity to discover their heritage and become more culturally aware through food days, guest speakers, projects, and other activities.
"I've been doing Cultural ARMS since my freshman year," said Chavez. "I got involved because I think it's really important for everyone to be able to celebrate their diversity in an environment that's really all inclusive. In order to share the diversity that is so eminent in so many Rocky students is in a way that is easier for the student body to enjoy these differences more. In reality, our differences are what make us unique, not what separates us from other people."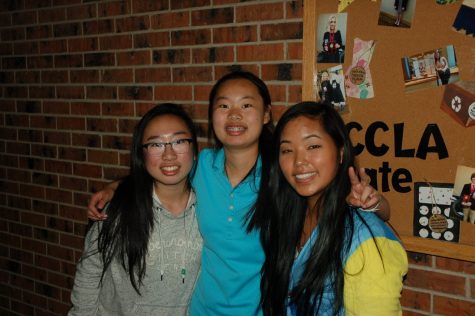 The opportunity to go somewhere where one can learn about themselves and connect with others at the same time in a safe environment is a great offer. Not many get that chance. Cultural ARMS meets every other Thursday in room 309 at lunch.according to all members, it is a warm and safe place for all Rocky students and all are welcomed.
Need more info? See Ms. Quiros for details.