What Happened to the Boston Celtics?
The Boston Celtics made it all the way to the Eastern Conference Finals in 2020, losing to the Miami Heat in six games. That's pretty good, especially for a team whose two best players are under 25. Because of this, expectations for Boston heading into the 2020-2021 were quite high, anything short of a finals appearance would be a disappointment. 
The Celtics started the season 8-3, not bad, especially considering two of their losses were to the Pacers and Nets, both good teams. After the decent start, things simply went downhill from there for the Celtics. They went 15-22 over the next 37 games, falling to the bottom of the eastern conference playoff bracket, hovering around the 7th and 8th seeds. Things were not looking great for Boston, as they lost one of their starting centers in a trade, further weakening one of the worst aspects of their game.
Things were looking pretty poor for the Celtics, as they entered early April below .500, boasting a record of 23-25. They hadn't lived up to expectations, not even close. They were barely in the playoffs, during a season where a finals appearance was almost expected. Not to mention, seven of their next 11 games were against very good teams, including Steph Curry and the Golden State Warriors. Curry (as of April 21) is averaging 7.1 three's a game over the last 11 games, while shooting a staggering 49.7% from behind the arc.
Yeah, that didn't stop Boston; not at all. Since their loss to the Dallas Mavericks on March 31, the Celtics have gone 9-2, losing only to the Chicago Bulls and Philadelphia 76ers. In their game against the Bulls, Boston was missing two of their best guards in Marcus Smart and Kemba Walker, and star-player Jayson Taytum only had 14 points on an abysmal 17% shooting (3-17 on field goal attempts). Their loss to the 76ers can be attributed to the 76ers 39 free-throw attempts, compared to the Celtics 18.
So, obviously, the Celtics are doing much better than they started out, currently sitting a mere half game away from the four seed in the Eastern Conference. But what happened? What did they change to start winning? 
Everything. They basically changed everything, from FG%, to PPG, to opponents 3FG%. They just got a lot better, and it looks like their opponents got worse.
In the 11 game span from March 11 to April 22, the Boston Celtics averaged 47.8% from the field, 37.7% from 3, and averaged 110 points per game. Their opponents on the other hand, averaged 44.3% from the field, 34.2% from 3, and 103 points per game. So yeah, the C's handled business.
With the NBA playoffs approaching, the Celtics will look to continue their April success and grab a high seed. But will they be able to? Is this April run just a fluke? Will Boston fall back under .500? I guess we'll have to wait and see.
About the Writer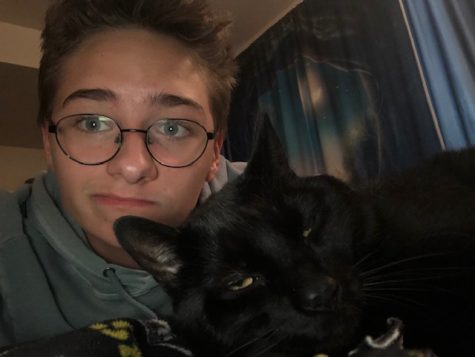 Collin Claycomb, Writer
Collin is a junior at Rocky and runs for the Cross Country and Track teams. He isn't sure about his post-high school plans besides attending college. His...