Students Need to Know More About The LGBTQ+ Community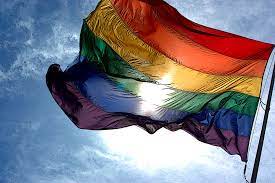 The LGBTQ+ community is growing, but the education around it is sparse in the public school system. Teaching about the community helps better educate youths about sexuality and gender identity, making it less of a taboo topic to explore. Schools should work to normalize LGBTQ+ being discussed in health classes.
When schools avoid teaching about the LGBTQ+ community in their classes, it can cause more harm to students who are already targets. "This not only prevents LGBT students from learning the information and skills they need to stay healthy, but it also contributes to a climate of exclusion in schools," Center for American Progress states in their article about including LGBTQ+ health in basic health classes.
Most youth have to learn from the internet–which is filled with contradictions and false information. Most young people turn to schools to learn about things from a trusted system, so not having that can cause students to feel unwelcome or alone.
Nowadays, schools have adopted student-run LGBTQ+ clubs. However, those clubs can only do so much in terms of education. We need staff to be educated and teach about this to help normalize being different and avoid people attacking others for being different.
Teaching about it helps normalize this and help students be more aware of what it means. This can lead to students realizing they are a part of the community or that there is more to it than just media stereotypes the LGBTQ+.
Additionally, teaching about this opens doors to new conversations about the ever-expanding area of self-expression and attraction. Doing this will help with new conversations about self-identity and avoiding harsh labels and stereotypes.
Following this, we can grow as a society and be more educated as a whole. Teaching about the LGBTQ+ community in health classes will help students and eliminate some of the aggression towards LGBTQ+ individuals. Small steps can carry acceptance a long way
https://www.americanprogress.org/issues/lgbtq-rights/news/2013/06/21/67411/lgbt-inclusive-sex-education-means-healthier-youth-and-safer-schools/
"This not only prevents LGBT students from learning the information and skills they need to stay healthy, but it also contributes to a climate of exclusion in schools"