Tennis Team Qualifies Eleven to the State Tournament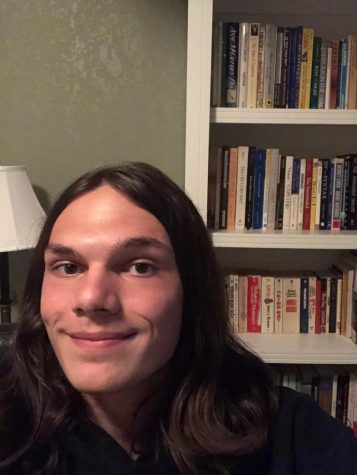 More stories from Jaden Clarke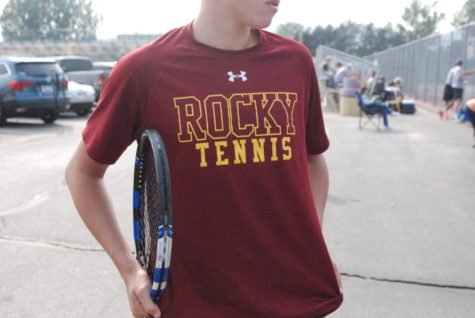 On September 16-17th the RMHS Boys Tennis team made the journey to Denver to compete in the regional tournament. In order to qualify for State a player must be either the tournament champion or runner up in their bracket. Teams rank their players to determine what bracket they compete in and whether they play singles or doubles.
Despite the massive fires raging across the west, the air quality was good, and the sun only slightly dimmed. With balmy weather and only a slight breeze, it was the perfect weather for outdoor tennis.
Bridger Galyardt competed at the #1 Singles spot, with his brother Carter playing #2, and Cooper Axe at #3. For Doubles, Yonathan Frank and Braden Petersen played #1, with Levi Teck and Lukkas Vander Woude at #2, Carson Miller and Anderson Borch #3, and Jaden Clarke and Rowan Steger at #4. As a team, Rocky ended the tournament in second place and with all competitors qualifying for State.
Coach Andrew Thompson said he was proud of "how my players act in adverse situations on and off court . . . Rocky tennis players are continually congratulated on their class and kindness."
Players on the team know they learn important lessons on and off the court. Coach Drew said, "I am not trying to make good athletes or students but good people. Our athletes are learning much bigger lessons than how to swing a racket or hit a serve."
Despite often being an individual sport, there is a team culture around Tennis at Rocky. Thompson explained that the team always breaks huddles by shouting "family" because "A lot of the athletes on this team I truly view as family. I came in with the class of 20201 and will do anything I can to ensure they succeed beyond high school." This years tennis team is a very close knit group of competitors.
Athletes on the team talked about how proud they were of everyone on the team, and how they hoped they made the Rocky community proud. Carter Galyardt said, "I don't know of any other time in Rocky's history when we qualified all eleven players to state."  Truly a historic time to be a Bo. Rowan Steger, Clarke's doubles partner, added "We're all super grateful for all the work Drew, Kelly, and Patrick [the coaching staff] have put into making sure we're the best tennis players and people we can be."
The Regional Tournament took place at the Colorado Athletic Club Monaco, which had plenty of available court space for all the matches. This allowed for easy social distancing. Owing to COVID-19, each competitor had to fill out a symptom tracker before being able to play. Everyone entering the facility was subjected to a temperature check and required to wear a mask at all times. Players were allowed to take their masks off on the court only.
The next time the team competed was also in Denver in the state tournament. This took place at a much larger facility with 20 courts. There were extensive limits put on who could spectate, but it was still a blast for everyone involved. Unfortunately, all RMHS teams were eliminated in early rounds after some intense matches. Everyone on the team should still be proud of how they performed this season, and the small community they formed.