Halloween in November?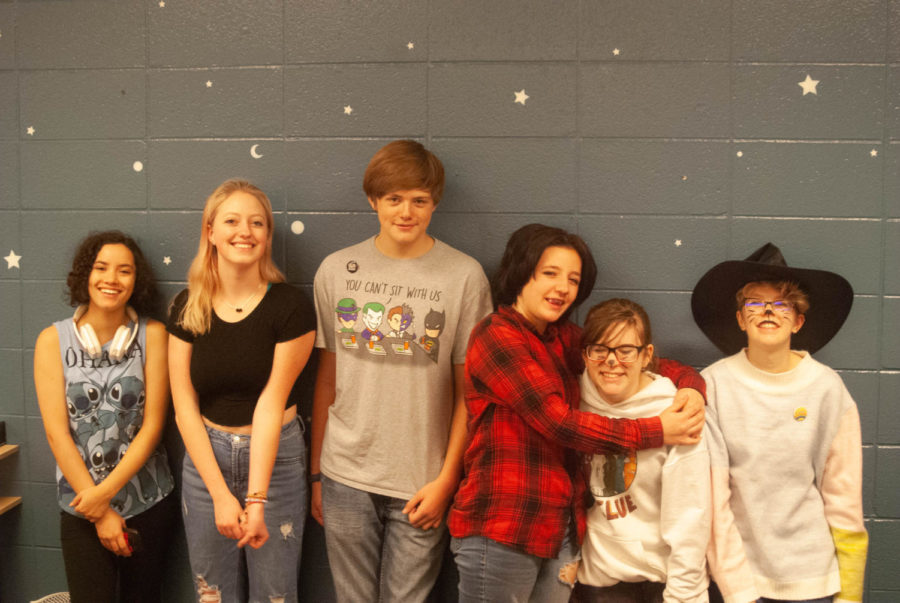 "
It's a fun way to get involved here at Rocky, and little kids are cute and we give them candy. "
— Emily McMahon, freshman
As the sweet smell of candy and carved pumpkins makes way for pumpkin spice, people expect Halloween ot be over, but at Rocky that was not the case. Rocky welcomed November with Trick or Treat Street.
For the first time in four years, Trick or Treat Street was canceled due to weather. Unable to fit it in in October, student council moved it to the first available date–which was November.
Despite the terrible weather and cold temperatures, over 480 visitors entered the school through the front doors and were welcomed by big black curtains and a blow up archway. This was down from the previous year's 1100.
As they continued through the halls, they encountered people fully dressed doctors costumes and other holiday related garments with bowls of Halloween candy just begging to be put into a kid's candy basket.
The amount of time and effort the students of Rocky Mountain put into the decorations was impressive.
"I [like] the fact that it's a really good way for people in the community to come together and have fun in a safe environment," Rocky sophomore Sammy Davidson said.
Over twenty clubs and classes participated in decorating doors. There was a UFO with green tractor beam hands hanging from the ceiling of the math turned alien hallway.
As trick or treaters finally reached the end of the spooky tour, they were greeted by the smiling faces of kids stuffing their faces with candy.
"I like Trick or Treat Street because it's a good way to interact with kids from our community and bring joy to their day," junior Lilly Woodward said.
It didn't even matter that it was November, kids were happy and full of candy.