Serious (And Not-So-Serious) Google Reviews
The wild, weird, and downright ridiculous reviews of Fort Collins

Parker Colip, Contributor
November 12, 2019
The first thing that most people look at when researching a new restaurant or business is their star-rating from Google Reviews. These five orange stars are often a big determinant on whether or not we choose to go to these places. 
Who would rather go to a two star restaurant with four Google Reviews than the 4.7 star restaurant with 3,000 Google Reviews? Whether we realize it or not, these reviews have a big impact on businesses big and small, but each rating should be taken with a grain of salt.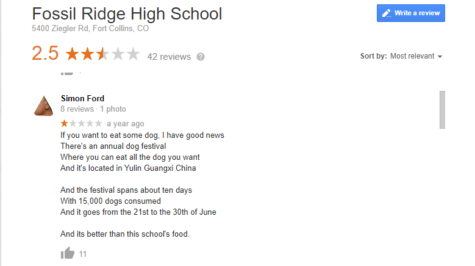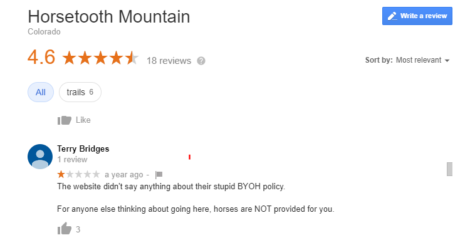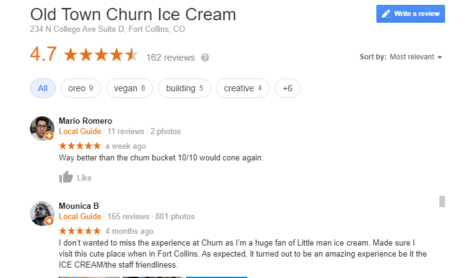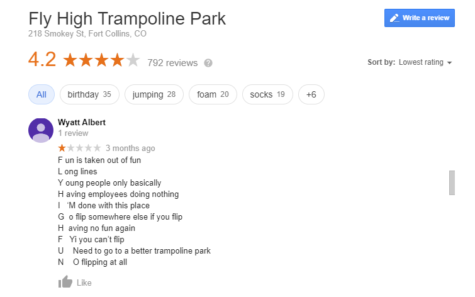 Overall, Google Reviews can be fun to read, but they do impact businesses. Most reviews should not be taken too seriously as most people only write reviews from a bad experience or are just making a joke. Before judging a business or place, I would recommend experiencing it for yourself or hearing about it from a trusted friend.