Car Ownership
Hang on for a minute...we're trying to find some more stories you might like.
Purchasing your first car isn't as simple as it seems and getting that new car can give you many emotions.The journey starts with excitement because of the independence that you will be given, but as it progresses, the excitement starts to fade to frustration with all of the responsibilities that come with a shiny new vehicle.
Before getting a car consider if you want to purchase from a dealership or from an individual.
Purchasing a car from a dealership means you have the option of purchasing a car outright or with payment options. Either way, the buyer needs to make sure that they are financially responsible for the new car.
When purchasing a car from an individual, there are precautions that should be taken–the most important being that you are purchasing it from a trustworthy person and that you know that they are being honest about what they are selling you. They should tell you any problems that the vehicle may have. While you should make sure to do a rundown of the entire car to ensure that everything works. Ask for the history of the car and make sure that if there is anything wrong with the car, you are financially able to fix it if you are still interested.
Another thing that many individuals don't think about when buying a new car is the processes of getting the car insured and getting the car a valid registration. When insuring a car, you need to call the insurance company and select the policy that is right for you. When choosing a car that you are going to insure, keep in mind that the newer the car, the more expensive your policy. The process of getting the car registered can be a little bit tedious and requires the buyer to go to the DMV and bring a valid identification and proof of insurance. It can be expensive to register a car, so be sure to keep that in mind when purchasing and have enough money to pay for it.
When purchasing a first car or getting a new car, it is always a good idea to look at all the options that you have and all the steps and responsibilities that a new car entails because the costs can quickly add up. However, do not let this frighten you away! The independence is worth it!
"
It was kinda stressful but it was worth it."
— Sydney Olsen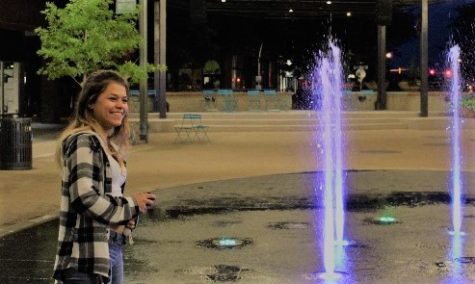 Bethany Rush, Staff Writer
Bethany Rush is a senior at Rocky Mountain High School. Bethany enjoys drawing and hanging out with her friends. After high school, Bethany plans on apprenticing...