'Self-Care' and Drug Addiction After Mac Miller's Death
Hang on for a minute...we're trying to find some more stories you might like.
While most of the country was taking part in Halloween festivities, a separate group was dedicating their night to a beloved musician and friend: Mac Miller. A variety of musicians including Miguel, SZA, and Chance the Rapper, performed in a tribute concert to the 26 year-old rapper who died in early September of a drug overdose. All of the proceeds from the concert went straight to his foundation, the Mac Miller's Circle Fund, which provides resources for youth in under served communities.
Earlier this week, it was announced by the Los Angeles County Department of Medical Examiner-Coroner, that Mac Miller's death was caused by "mixed drug toxicity." He had cocaine, alcohol, and fentanyl, a powerful opioid, in his system. None of the three were toxic enough to kill on their own, but together they proved fatal.
Unfortunately, the tragedy of his death could not be more relevant to the drug problems plaguing American society. Fentanyl, which can be up to 100 times stronger than morphine and extremely dangerous, is on the rise. It is often mixed into common street drugs like heroin and cocaine to make them more effective. However, even a small amount can be potentially fatal. This, in conjunction with America's opioid epidemic, poses one of the largest health crises in generations.
Opioids include prescription pain medications, synthetic opioids (like Fentanyl), and heroin. According to the US Department of Health and Human Services, approximately 42, 249 people died from opioid overdoses while over 2.1 million suffered from an opioid use disorder in 2016 and 2017. The government is beginning to acknowledge the burden that opioid abuse has placed on Americans and is starting to put programs in place to combat the effects. The Department of Health and Human Services put together a 5-point plan to expand research and resources available to the public to combat addiction, learn about opioids, and stop addiction before it has a chance to start.
This is not enough. The government getting involved is absolutely vital in solving large health crises because they have the power to reach all citizens of the country, but the change also has to come from the population. Miller's death should have opened up the "tough" topic of long-term addiction struggles and recovery–but it didn't. Instead, the tragedy of his death was simply acknowledged and moved past.
"
"The pills that I'm popping, I need to man up/ Admit it's a problem I need a wake up/ Before one morning I don't wake up.""
Celebrities have the opportunity to reach millions more quickly and effectively than even the government through social media, TV, and music, but they didn't use this opportunity to open up the discussion around Miller's struggles with addiction. Miller had been open about his recovery's ebbs and flows and his close friends should be encouraging his fans to do the same. Addiction is not something to be ashamed about, it is simply a disease that needs to be treated and healed, and Miller would agree. The stigmas surrounding addiction will not be eliminated without difficult conversations first, making celebrities the ideal people to open the conversations up because their fans will follow suit.
Addiction and drug abuse are not easy problems to overcome, but doctors wouldn't deny someone with a broken leg treatment, and they should not deny someone with an addiction issue either. Treatment for substance abuse should be commonplace within emergency rooms and jails, which both often harbor at-risk communities and shouldn't be something that only those who are financially secure can afford. Drug abuse and overdoses affect everyone equally, and it is time society recognized that.
If you or someone you know struggles with substance abuse, don't be afraid to reach out and ask for help. In addition to the counselors available at Rocky, here are some resources that may help:
Colorado Crisis Services: https://coloradocrisisservices.org/ or 1-844-493-8255
Palmer Center – Colorado Drug and Alcohol Hotlines: https://www.palmerlakerecovery.com/resources/hotlines/
Substance Abuse and Mental Health Services Administration Hotline (SAMHSA): 1-800-662-HELP (4357)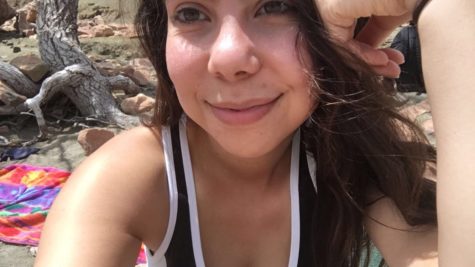 Karenna Doctor, Staff Writer
Karenna Doctor is a Senior at Rocky Mountain High School and is also a staff member of the school literary and arts magazine, The Looking Glass. Outside...