Senior Year Stolen
Hang on for a minute...we're trying to find some more stories you might like.
After being at Rocky for four years, many of the current seniors have seen  past seniors get the privileges of standing at the bottom of the bleachers and getting spots in the senior lot. However, as a senior this year, we are able to see that we haven't gotten those traditional privileges in the past seven weeks.
In my past three years at Rocky, I, along with many other classmates have been willing to give the past seniors their spots on the bleachers at the football games and in the front lot because it does have a sign saying "Senior Lot."
Instead, at the last seven football games, the seniors have had to ask repeatedly if the underclassmen could move up in the bleachers to make room, as well as having to park in overflow or the junior lot because the sophomores and juniors have decided to take spots in the senior lot.
Seniors this year have had many conversations on these topics. Abi Loughrey stated, "Although the privileges seniors get, like the front of the bleachers and the parking lot may seem unreasonable or unfair, these privileges are a huge part of what makes being a senior fun, or bearable, depending on how you look and it."
Don't get me wrong, the seniors realize that this request may sound pretty ridiculous and maybe even stupid. However, it is something we have always seen the seniors get and it's something to look forward to. Emily Hough said, "It might sound dumb that we are complaining about it, but we patiently waited for our time and now that it is here, the juniors are deciding to disrespect what we've been waiting to get, and it's not very nice of them."
Mia Stolpe is a senior who is very passionate about the topic and said, "I think in the past it was understood that seniors got the privileges that we gave them, more room in the form of the bleachers, the dance floor, and pretty much everywhere else. Only a few juniors would ever take the senior's spots in the senior lot and there was peace between the classes. Then the 'fire nation' attacked. This year, of course our senior year, that respect has faded almost entirely. For example, when I asked a junior if they could give us more space on the bleachers I got given a dirty look. I argued that when she is a senior she'll understand."
So, yes, the bleachers and the senior lot may be a privilege and not a right for the seniors, but it is something to look forward to the three years that lead up to it, and in my opinion it just seems a little unfair that we have given it to the classes before us, just to get it taken away when we finally have our chance to be there. So juniors, if you could, please wait your turn!
"
"Juniors think they own the place and take up so much room" "
— Cody Sexton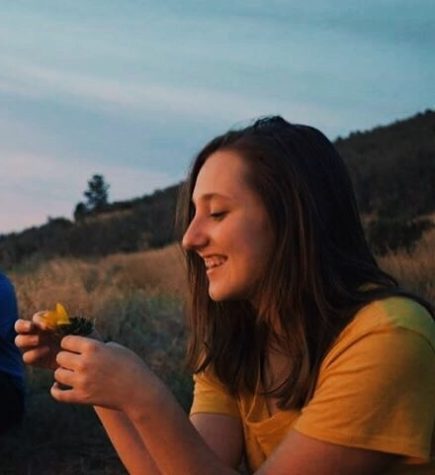 Hannah Strahmann, Staff Writer
Hannah Strahmann is a Senior at Rocky Mountain High School. She really enjoys hanging out with friends and gaining new experiences. After graduation Hannah...