Juul is Cool?
Hang on for a minute...we're trying to find some more stories you might like.
"Juuling" has become increasingly popular. Rocky students are doing it all the time; during lunch, in the bathroom and even in class.
A Juul is a small e-cigarette or vape pod that was made to help cigarette smokers quit smoking. It resembles something as small as a cigarette and has a bit of nicotine in it. Each pod that someone gets for a juul has 5% nicotine in it, so it's not as addicting as cigarettes and can help people cut back and quit.
Juuls have helped smokers quit due to their resemblance to cigarettes, but this new vape is being used by more than smokers desiring to quit. It is used as a means for a quick buzz by people who love to vape, people like high school students.
At Rocky, students have been juuling virtually every day, at all times of day. There was even a skit on video announcements to encourage kids to stop juuling. Teachers have tried to prevent kids from doing it, but nothing has really worked. Teenagers have really become addicted to this new vape. Most any high school party has at least a few juuls. They pass it around and no one really says no to taking a hit. Why has this small e-cigarette become so popular?
"Well this is my theory," Jane Doe* stated, "when our parents were young, smoking cigarettes was so cool, now juuling is like the cool thing for us."
"Just because it's trendy," another student added. "It's like how everyone does something because it was popular on social media."
So it's a cool thing to do? It's a trend that is in right now? All the kids are doing it, but is that the only reason? Nicotine is a drug, so there must be a feeling that comes with it besides just making people feel cool. People have reported feeling a bit of a buzz after taking some hits from the juul due to the nicotine, and it can be addicting.
People have to do it all the time or they get anxious; they can't go without it. It's so easy to bring it anywhere, it looks like some kind of flash drive you can pull out and hit real quick.
Nicotine is known for being addicting, everyone knows that, but the 'easy to use' juul has made nicotine really easy to use anywhere. With smoking outlawed in many place, the juul is a great alternative, particularly for people who hope to stop smoking cigarettes.
"My dad has been smoking for 20 years and used it [juul] to stop smoking, which is the original use," Jane Doe commented. "But it's addicting, so I don't understand why people do it because everyone's getting addicting and I don't want to get addicted."
This new tiny drug has become addicting to teens who use it as a sneaky vape.  Who knows how long this will continue? Maybe it will become the new cigarette to future generations, maybe it's more harmful than everyone thinks. For now, it is a small vape teens will continue to use until something new comes along, or it's going to become more addicting and could end up being harmful.
*Students interviewed for this article preferred to remain anonymous.
Updated 12/8/17
Since this article was posted, a representative from Juul Labs emailed The Highlighter responding to underage vaping. We were impressed that they reached out to our high school paper to try to help prevent students from using Juul and appreciated their comments. They asked us to share the following update and referred us to their website for information on initiatives that they are involved in:
"JUUL Labs' mission is to eliminate cigarette smoking by offering existing adult smokers with a better alternative to combustible cigarettes. JUUL is not intended for anyone else. We strongly condemn the use of our product by minors, and it is in fact illegal to sell our product to minors. No minor should be in possession of a JUUL product.
Our goal is to further reduce the number of minors who possess or use tobacco products, including vapor products, and to find ways to keep young people from ever trying these products. We approach this with a combination of education, enforcement, technology and partnership with others who are focused on this issue, including lawmakers, educators and our business partners.
Nicotine is addictive. An individual who has not previously used nicotine products should not start, particularly youth. Recent science raises serious concerns about the adverse effect of nicotine on adolescent neurodevelopment.
We encourage parents to talk with their children about the dangers of nicotine. As a company we also continuously seek ways to contribute to this dialogue and knowledge base."
They also suggested the following website for more information: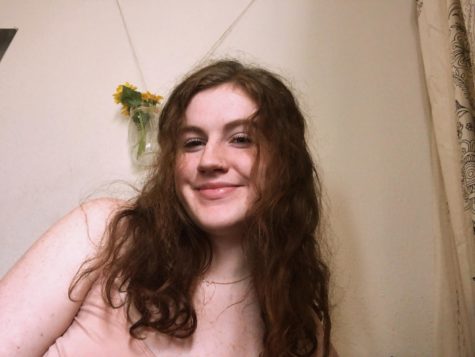 Erin Hutcheson, Staff Editor
Erin Hutcheson is a senior at Rocky Mountain High School. Erin enjoys hanging out with friends and watching movies. She works at Papa Murphys's and loves...