Netflix/Marvel's Daredevil Review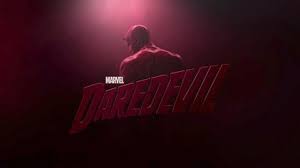 In a world of increasingly popular superhero films and T.V. shows, Netflix' "Daredevil" manages to stand out, not based on writing or topics, but on one simple element: the antagonists are far preferable to the show's hero.
Released in early 2015, Daredevil follows the rise of Marvel Comics' Matthew Murdock, a blind lawyer/NYC vigilante. It stars some rather unknown actors like Charlie Cox and Deborah Ann Woll. The show is preparing to release its third season before it meets up with other Marvel Netflix colab shows like "Luke Cage," "Jessica Jones" and soon to be released "Iron Fist." Though it has relatively high ratings on both IMDb and Google Users, I was left unsatisfied.
"
The longer the show ran, the less I wanted to watch it."
— Ravyn Cullor
The first thing most people are looking for when they embark on a superhero viewing experience is the action, and in that area, this show does not disappoint.  In an interview with Variety, Daredevil's stunt double (who also appeared as Chris Evans' stunt double in "Captain America: Winter Soldier"), Chris Brewster outlined everything that goes into the fight scenes of the show. Between hiring a stunt man with 25 years of martial arts experience and the "small fights are just as important as big fights" theory of the shows stunt coordinator, Philip Silvera, the show puts a lot of stock in the quality of the Marvel-level action.
A sticking point for a lot of action based entertainment is how believable the storyline is,especially those based in a semi-realistic world. On the scale of believability in a superhero story, "Daredevil" is somewhere in the middle. The show is rooted to reality by utilizing situations that actually exist, whether they be more common occurrences or glimpses into the historically seedy underbelly of NYC. From domestic abuse to organized crime, "Daredevil" is fighting things that aren't so hard for people to believe. That is, until the second season, where they start by addressing the effect PTS has in a vigilante world, but quickly moves into an illuminati style mystical secret society that seems to blur the line between protector of the people and Avenger wannabe.  
The massive downfall of the show is the dislikable nature of the main character. The show does address some of the personality traits that go into a vigilante lifestyle, like constant lying to cover up  heroic yet illegal actions, but doesn't give Matt Murdock personality traits beyond that which help viewers invest in him. When he isn't wearing the mask, he is selfish, shows poor judgment, admits that he likes fighting crime because he feels good when he hurts people, and follows that up with a high-and-mighty view of other characters who are trying to have a positive influence on the city around him. This laissez faire approach to human interaction doesn't only affect the viewer, but causes him to lose not one but two near perfect women, his best friend, a major court case, and eventually his life style. Are his loved ones and the viewers the only ones who are bothered by his hypocritical approach to correcting the actions of others? No. Both the main villain from the first season and the cut throat quasi-vigilante known as the Punisher point out the backwards nature of Daredevil's reign over Hell's Kitchen, calling him "a half measure." While watching the show, I found myself waiting for scenes with Daredevil in them to end so I could see characters I liked better.
As a stand-alone show, it was hard to watch, and I doubt I will be watching the third season. Put next to the other Marvel Netflix shows, it shares a very similar plot line, which was rather disappointing. It seemed to me that the longer the show ran, the less I wanted to watch it. Out of all of the Marvel Universe content, "Daredevil" sits pretty low on my list of recommendations.