The Rolling Stones' "Havana Moon"
A weekly review by "Juicy" Jenn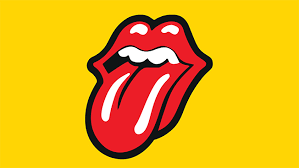 The Rolling Stones' "Havana Moon" album is a historical remembrance of their live tour in Havana, Cuba, and was released on November 11, 2016. Listening to it game me I  some "Satisfaction."  
The album and concert covered all of their most popular, classic songs such as, "Painted Black" and "Brown Sugar."Although it is live, it's still a great album and it's a lot of fun from their live shows. The album really shows the organic talent that the band themselves have and how, even though the band is now 52 years old, they still exhibit great talent.
This album was really great if you are a classic rock fan and love the old time, original music. It's definitely something I could listen to over and over in my free time. Also, it's so great to hear how original the entire album sounds, although it is not original material.
I loved the Rolling Stones to begin with, and they did not fail me on this album at all. They continue to create amazing music.
You can listen to this album for free on YouTube and the Rolling Stones website: http://www.rollingstones.com/havanamoon/
Overall, I would give this album a 5 out of 5!