A Career of Coaching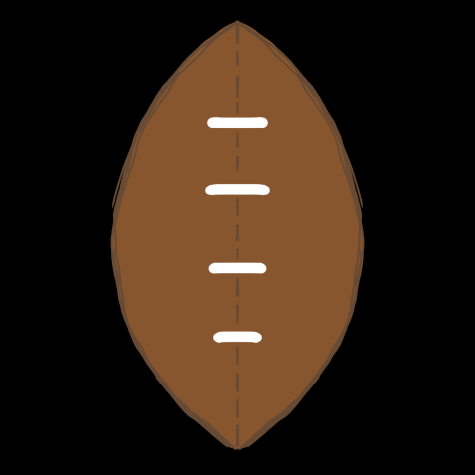 "
Mr. Brook is always on top of things and helpful to those who need it."
— Zoë Gugelman, 10th
Mark Brook is Rocky Mountain High School's former head football coach. Brook has been teaching for 25 years, and coaching football for 26. He recently stepped down from his position as head football coach and will be focusing on teaching math at Rocky.
After asking why he stepped down from the role of head coach, he said, "I've been doing it a long time, and my daughter is a sophomore at Wyoming playing soccer, and so I miss a bunch of her games. And my son is going to play football somewhere, I think."
Though leaving the sidelines, Brook is going to continue his career at Rocky as a math teacher.
"One of the biggest things about me is family and relationship, so I think coaching football has helped me believe in that and foster that even more than I have," Brook stated. "It was time to, you know, spend more time with my wife. My wife sacrificed a lot. I step back a lot from all the football stuff I've done. So it's time to spend time with my family."
When asked if he would rather teach math or coach football, Brook said, "They're both hugely important to me. I love teaching math, that's where I started. I just happened to fall into coaching. They are both hugely impactful jobs."
Coaching football has impacted his life in many ways.
"A lot of ways really. For one, making an impact on kids' lives to support. But you know you can have an impact in the classroom. I mean I have a lot of my best friends or my coaches, guys I've been coaching with for 20 years, 25 years," he explained.
There were also many impactful moments.
"I don't know if one thing, in particular, had a huge impact. I think some of the coaches I was blessed to work alongside when I was a younger coach were huge. And you know, a lot of players that I was blessed to coach, that had a big impact on me. It sounds kind of cliche, but I had a lot of parents, that I coached their kids, that had a big impact on me," he said.
After the loss of the position of head football coach, Rocky is starting the search for a new one.
"There is no head coach now, they're in the process of hiring," Brook stated. "They'll be hiring, I think next week or the week after."
Brooks legacy will live on in his winning seasons, but more importantly, in the lives of the players he has coached.