October Count Starts in Colorado
Rocky Seeks to Maximize State Funding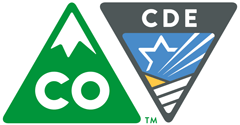 Early this month, Rocky, along with all the other public schools in the state, will be participating in the vitally important funding process, infamously known as October Count.
"October Count is very important," said Rocky registrar Debbie Aragon. "(It) is used to calculate (how much each) school and district is funded by the state."
Between September 28 and October 12, schools will be counting all eligible students in attendance in each class and reporting them to the state. Aside from rare exceptions, eligible students are those who were enrolled in and attending the school before October 5.
The number of eligible students in attendance is a prime determinate of how much money both the school and the district receive from the state of Colorado. PSD receives around $7,000 for each full time student, and about $3,500 for each part time student, not all of which is moved along to Rocky.
Colorado is 38th in the nation for public school funding per student, according to 2014 Census data. According to Aragon, Rocky is usually close to yearly attendance projections, which allows for optimal funding to be allocated to the school.
The Rocky administration stressed the importance of attendance during this period, saying that "attendance equals funding equals more (teachers, classes, and programs)."