Can You Please Go Outside During Spring Break?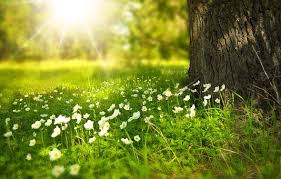 Rocky Students have been incredible this past year. After a long three semesters, spring break is finally coming up. But what are we gonna do? Do we have to be stuck at home? During spring break? Well, maybe there are ways to have fun this spring, even during the pandemic.
There are many ways to leave the house during spring break without facing any immediate Covid threat.
Visit some Colorado parks. There are A LOT of parks here, so let's take advantage of nature and its ability to keep us separated from other people and go to a park. How about Rocky Mountain National Park? Or Mesa Verde National Park? That one is my favorites. There are a ton more including Great Sand Dunes National Park and Preserve and Black Canyon of the Gunnison National Park
If you think parks are boring, which, to be fair, they are a little bit, then there are always other places to go outside. Isn't it fascinating that there are things outside? Incredible.
You could visit the Cheyenne Mountain Zoo. Animals stink but they can be fun to watch. Plus, there are usually snow cones at zoos. And you can feed giraffes.
You could go biking on some of the many biking trails. We are in Colorado for goodness sake. It is biking central here. Colorado is also known for its equestrians so maybe ride a horse, but not if you are allergic. That would majorly suck for you.
Of course, you could always hike or camp. It sounds lovely, right? Except for the bugs, of course. And the lack of electricities, and cell service, and toilets. Hey, maybe you like all of that stuff. There are s'mores so that is an upside.
Of course, if none of this is appealing, then you can stay inside, and lie around doing nothing. I guess that could be fun. Happy spring break, Rocky!