Chick-fil-A Chicken Sandwich Review! (Chicken Fest Part 6)
Haley Roach, Contributor
April 7, 2021
Rocky Mountain's freshmen, sophomores, and juniors are all preparing for standardized testing next week. Simply put, these tests are useless. Standardized tests do not benefit the education of students. Standardized tests force memorization not understanding, they cause unnecessary stress, low-self esteem, and are not designed to test the individual intelligence of each student.
Hazel Barber, Contributor
March 8, 2021
Humans are social creatures and the pandemic has sort of crushed our social lives. In these difficult times, a great source of companionship can be found in a new furry friend....
Sonic and KFC Chicken Sandwich Review! (Chicken Fest Part 5)
March 2, 2021
Burger King Chicken Sandwich Review! (Chicken Fest Part 4)
March 2, 2021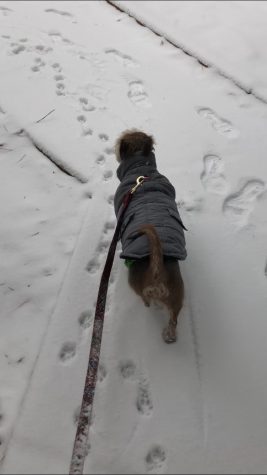 What Will We Do Next Winter Break If There Is Still A Pandemic
February 5, 2021