Here Are Some Amazing Bands You May Not Have Heard Of – Indie Bands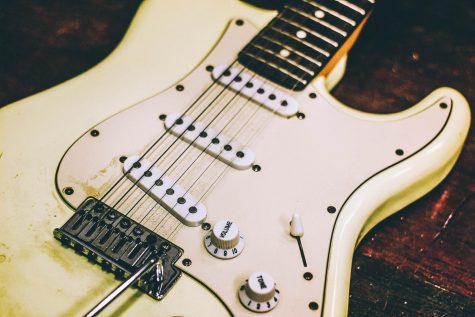 In recent years, independent and alternative music has had a resurgence. Artists like Mom Jeans, Rex Orange County, and Tame Impala are some of the better known faces of this trend. There are also numerous criminally underrated bands in this category. People In General, a local band I have written about previously, is in this group. Same goes for The Mellowells and Early Eyes. These artists have a general sound and musical style in common to my ear. These groups also stand out in sharp contrast from most popular music released recently. Some common themes are saying no to auto-tune, as well as writing their own songs and playing instruments. While the majority of young people will recognize at least two of the musical acts I have mentioned, they probably aren't familiar with the groups that laid out the foundations of these genres. Writing an exhaustive list of every possible influence these musicians have had would be impossible, but three stand out in particular. They are The Velvet Underground, Pavement, and Meat Puppets.
Originally known as the Warlocks, The Velvet Underground experienced very little commercial or critical success in their time. In recent years they have exploded in popularity, widely being viewed as ahead of their time. While under the management of great artist Andy Warhol they added a member, Nico, to their group, and released their most famous album. They self-titled it The Velvet Underground & Nico. The subject matter of their music likely held back their success, as addiction to and usage of Heroin figures heavily in their lyrics. They even called a song Heroin. It was meant to illustrate how miserable it is to be consumed and controlled by your addiction, but unfortunately that was lost on a lot of people. Another factor working against their coming fame was tensions within the band that led to them splitting up after making only a few records. The singer and guitar player of the band, Lou Reed, would go on to have a very notable solo career. A Lou's singing style is markedly different from your average pop-star. It features a more somber tone, stylized enunciation, and less projection, relative to a classically trained singer. This reflects the sparse yet impactful instrumentation. The guitar tone features a lot of reverb and echo, and it is heavier on the treble end of things. If those terms are unfamiliar, think about a lush and clear guitar tone. This sound is a staple throughout all the bands described here. Both Lou Reed and The Velvet Underground are massively influential. A Tribe Called Quest's song Can I Kick It? samples the bass line of the Lou Reed song Walk On the Wild Side.
Our second band is known as Pavement. It's leader Stephen Malkmus would also have a notable solo career, except the material he released alone was less popular than Pavement. I don't know about whatever side of Tik Tok you might be on, but I see lots of videos set to the Pavement song Harness Your Hopes. This has in no small part contributed to a spike in their monthly Spotify listeners. Harness Your Hopes features similar bright and jangly Guitar rhythms and prominent baselines. These are common to every band in this article. Malkmus' vocal style is similar to that of the B-52's, Beck, or the Talking Heads, almost resembling spoken word more than singing. It is definitely building off of the style pioneered in part by Lou Reed. Most of Pavement's other music has the same flat yet earnest tone as Harness Your Hopes, but not all of it is destined to be viral by any stretch of the imagination. Tracks like No Life Singed Her or Jackals, False Grails: The Lonesome Era show Malkmus' clear roots in Grunge. On these tracks his singing gets a lot more scream-like than talkative. Summer Babe (Winter Version) shows the same roots, and is much better executed in my opinion. The guitar tone features heavy distortion, an effect common to pretty much all Grunge bands. If you're unfamiliar with distortion, think stereotypical heavy metal guitar.  Here we find a reminder that Pavement's first album came out only a year after Nirvana's Nevermind.
Fans of Nirvana will recognize the song Plateau, which was featured on Unplugged. It includes the memorable lyric "There was nothing on top but a bucket and a mop plus an illustrated book about birds" which somehow makes even less sense in context. It also features the song Lake of Fire, which has similarly bizarre lyrics: "Where do bad folks go when they die? They don't go to heaven where the angels fly They go to the lake of fire and fry Won't see them again 'till the fourth of July." What do these songs have in common other than being performed by Nirvana? They were both originally written by our third artist, the Meat Puppets. While this introduction may lead you to expect blaring distortion, shrieks for singing, and goth poetics, the Meat Puppets will defy that. Their songs Up On the Sun and Maiden's Milk have somewhat sonorous singing, and very clean guitar tones. Their most popular track, Backwater, even has relatively intelligible lyrics. The Meat Puppets released their first album in 1982. It featured a cover of the Grateful Dead song Franklin's tower.
While none of these three bands are exactly household names, they have all seen massive increases in the number of monthly listeners they have on Spotify in the short time since I've been listening to them. They also have inspired countless musicians who came after them. If music such as this keeps getting more popular, a new sub-genre could emerge in the coming decade. It is exemplified by the bands I mentioned here. It draws on Indie, Math Rock, Jazz, Soul, and various other musical styles. These performers could represent a return to musicianship, eschewing ghostwriters and computers that play the music for them. Only time will tell.
https://nam12.safelinks.protection.outlook.com/?url=https%3A%2F%2Fopen.spotify.com%2Fplaylist%2F6BV8kFpuoQXpL2NKvXhmqu%3Fsi%3Dd5JmExw2QZesKWYDR11AxA&data=04%7C01%7C58420%40psdschools.org%7C8785c2295dba4b77f3b808d8a06fe13a%7C0d6d846ceadd4b6cb03ef15cd4b7e9cf%7C0%7C0%7C637435749663096588%7CUnknown%7CTWFpbGZsb3d8eyJWIjoiMC4wLjAwMDAiLCJQIjoiV2luMzIiLCJBTiI6Ik1haWwiLCJXVCI6Mn0%3D%7C1000&sdata=YDwwYded%2FYyta%2B3T2ukDCfbLa3HjfrRmGA5JNlDixPk%3D&reserved=0
This link will take you to a Spotify playlist that inspired this article