Growth in FoCo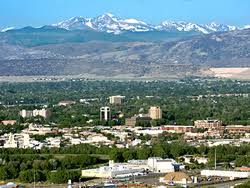 Most people hear the word growth and think of positive things, for example, economic growth, financial growth,  mental growth, etc. the term "growth" is generally positive and implies development.
Unfortunately, in my case, it's the opposite. I believe that the growth in Fort Collins or FOCO has not been beneficial for the city, but for each individual it may be different. From my experience, the growth in Fort Collins has caused lots of negative effects. Some of these being things like more traffic and housing exponentially increasing in cost. All of these examples just took away from what I loved Fort Collins for being. For example, when I was younger, we didn't have so much traffic or people in general; it was just a cute little town. 
An interesting fact I found said, "Fort Collins is growing rapidly at 2% per year and its growth rate is currently outpacing the state and county rate. According to the census bureau, Fort Collins and Greeley, CO were some of the fastest-growing metropolitan areas in the United States in 2014." I found it such an intriguing fact because growth often can lead to more noise pollution and as well as the decrease of air quality arising from air pollution and another negative externality of growth is the road congestion/traffic.   
Altogether, there are a lot of pros and cons to economic growth and in Fort Collins' case the growth has done a lot to help the city in positive ways. Higher incomes for employees, reduced poverty, and as well economic growth allows consumers to consume more goods and services all help enable consumers to enjoy better standards of living. And Fort Collins is still an amazing city with amazing views. I'll always love the city because it's where I came from and I've already made some amazing memories here. If you like great views and great people I advise you come to Fort Collins. . . but only just to visit!