How I Started my Online Business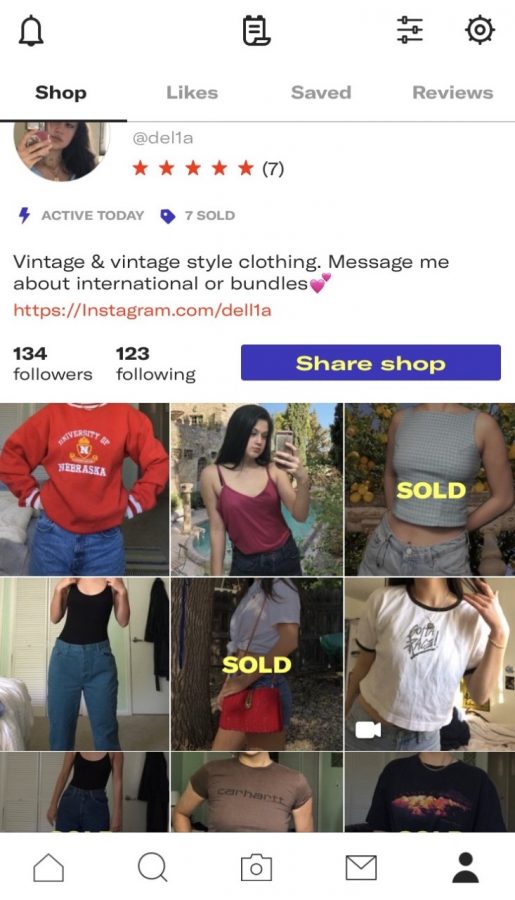 Finding a summer job in the new age of a global pandemic may be kind of challenging. I make money by reselling my clothes online–and you can too! Let me show you how.
I started reselling clothes of mine on DePop last summer. I have now sold eight items and have gotten a pretty good grasp on how to use the app and actually make a profit.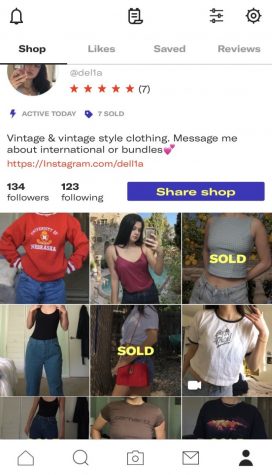 Starting an online business is all about finding the platform that suits you. There are lots of great apps to resell clothes if DePop isn't for you, try others like Poshmark, Ebay, and Grailed. I chose to use DePop because I really like the format the app works in. The app is designed exactly like Instagram except for buying and selling. 
What really helped me get my business up and running was finding the niche that my clothing fit into. On DePop, American vintage and early 2000's clothing is huge, which is the majority of my wardrobe. 
When creating a listing on DePop, you have to upload a post exactly like an Instagram post except it's for clothes. When making these posts you want to hold the image quality to the quality of a photo you would post on your personal account. Having an aesthetically pleasing photo will not only gain you likes and followers, but make the item you're selling look ten times more desirable. 
Giving your item a reasonable price is also very important. The majority of the users on the app are also broke teenagers trying to score some cute clothes for cheap. Overpricing basic items that have been worn will get you nowhere. How I get a feel for how much I should list an item for is by listing it for how much I think it is worth and over time, if the item is not selling, I discount the price.
DePop uses PayPal for all transactions. PayPal is great for online selling and buying because it has buyer/seller protection, meaning if someone tries to scam you or the item is not as described, you can get your money back. The only issues I have had with PayPal is that you have to be eighteen to use the app. I am not eighteen so I just set my DePop up with my Dad's PayPal info and when he gets the money he transfers it over to my bank account.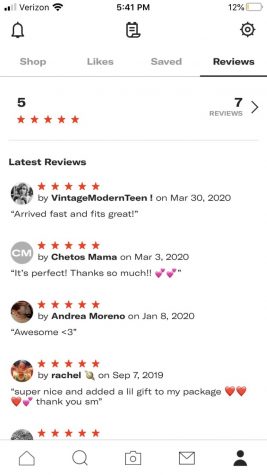 DePop runs on a five star rating operation meaning that when you sell something, you will get a rating and review from whoever purchased your item. The higher the rating, the more likely people will buy from your store. I have a rating of five stars and super positive reviews. I got this is by adding little gifts and cute packaging. The gifts don't have to be anything special or expensive. What I add are stickers and candy–even though it doesn't seem like a lot, buyers get so excited because it shows that you really care about what you're selling and customer satisfaction. 
Reselling clothes online is a great way of making some extra cash. Not only did I make some spending money on the side, I found a new hobby. I love getting to photograph, edit, list, and ship the clothes. I highly recommend reselling clothes online to anyone who has been thinking about it. It can be a lot of effort to put in but it really pays off.