2020 Update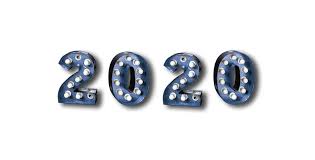 It's 2020, the year everyone has been waiting for, and the year in which we get to refresh and start over. However, the year has begun with a bit more excitement than was perhaps expected by the people who were looking for a restart, and, unfortunately, a good deal of the events that have occurred so far this year have been disastrous, to say the least.
To start, on January 7th, China's government confirmed the outbreak of the new Coronavirus. The outbreak immediately had the world panicking as cases began to pop up all around the world. So far, coronavirus has claimed more than 2,900 lives worldwide, the vast majority in mainland China. There have been more than 85,000 global cases, with infections on every continent except Antarctica.
A horrendous pattern has also begun to sweep across the globe as Australia and California burn. Aside from the spreading fires, there was a recent volcanic eruption on January 12th, just five days after the outbreak announcement. Mt. Taal devastated its surrounding area when it erupted, turning the land to ash. Needless to say, climate change is taking its toll on the world.
After these nature caused disasters, you might think that January was all out of terrible surprises, but, of course, disaster struck again on the 26th when basketball all-star Kobe Bryant died in a helicopter crash with his daughter Gianna Maria-Onore Bryant devastating fans everywhere. The crash was unexpected and brought an outpour of grief from the sports community. He will be missed.
Despite the catastrophic set of events that are making the year worse, 2020 has a lot in store for us in terms of things to look forward to. For example, the 2020 Summer Olympic Games will take place in Tokyo, and IHOP's new fast-casual restaurant, called Flip'd, will open. If pancakes aren't something to look forward to don't know what is?
2020 is also a very significant year when it comes to anniversaries. On August 20 the NFL will mark its centennial. After a century of operation, the National Football league will mark its progress with a celebration. On a less happy note, 2020 also marks the 75th anniversary of the end of World War II. It will be a time to honour those who served in the war.
A few other exciting upcoming events include a new Ghostbusters movie, and the world population increasing by around 81 million people. Also, Apple will release the iPhone 12, and Samsung will release the Galaxy S11. Of course, the 2020 presidential election is also racing towards us.
Even though the year seems to be starting downhill, there is always something better in the future. However, we will never get to that better future if we don't come together as people. We are capable of anything once we put our differences aside, so let's go fix 2020 and start looking at the bright side.