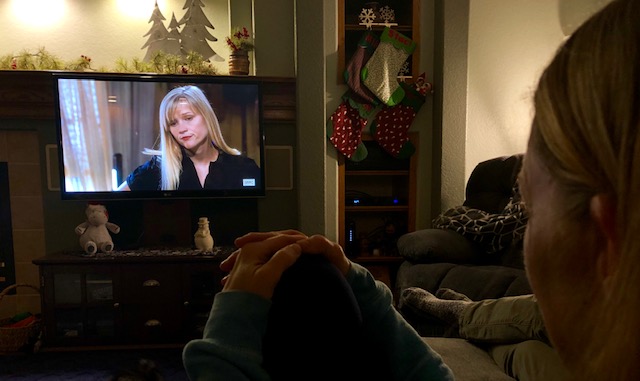 Payton Perkins
It's the Christmas season, and that means all the time in the world for movie binging over break. What better way to relax after finals than watching the top eight Christmas movies of all time. From mature to kid-friendly, this list has all the recommendations you need.
Kid's Movies
If you're babysitting, picking a movie for your family, or just want some good old childhood nostalgia, these movies are the ticket.
How the Grinch Stole Christmas (1966) NR
The classic story of the grumpy Grinch who learns about the magic of Christmas. Bonus, the singer of the song "You're a Mean One Mr. Grinch" was the voice of Tony the Tiger, which has inspired some frankly upsetting fan art.
Miracle On 34th Street (1947) PG
The movie that will remind you about the magic of Santa Claus, this movie will drum up every ounce of childhood nostalgia in your body, and probably make you cry.
The Nightmare Before Christmas (1993) PG
Does Christmas come too early? Does your heart still long for the frights and spooks of the holiday season? This is the movie for those who want to lay Halloween softly in it's grave and herald in Christmas.
Elf (2003) PG
A classic staple of Christmas comedies, Elf is about a man raised as an elf then finding his birth family in the Big Apple. A heartfelt movie that also makes you wonder exactly how a human man survived on only sugar for as long as he did.
Home Alone (1990) PG
The movie that made every kid fantasize about getting robbed so they could fight the burglars off with Looney Toons style traps. Attempt at your own risk.
A Christmas Story (1983) PG
A movie that is told from young Ralph's perspective, featuring some great advice about where exactly to NOT put your tongue during winter. Pro tip, if you really get your tongue stuck to a flagpole (it's okay, a triple-dog-dare is a matter of honor) pour warm water over it to get it unstuck. Don't. Pull.
Adult/Teen Movies
You've put the kids to bed, and now it's time to watch some of the best Christmas adult movies.
Die Hard (1988) R
As they say, "it's not Christmas until Hans Gruber falls from Nakatomi Plaza." And yes, it is a Christmas movie.
Four Christmases (2008) PG -13
Every family has the one person who makes Christmas interesting. This movie has four families full, meaning four times the family fights and drama.
National Lampoon's Christmas Vacation (1989) PG – 13
Another one to really capture the feeling of barely containing your sanity after your family interrupts Christmas. If this holiday is feeling especially rough, Christmas Vacation is a welcome reminder that at least there isn't a squirrel hiding in your tree or a gift-wrapped cat.
The Holiday (2006) PG – 13
Ever broken up with someone around Christmas? Just really wanna date Jude Law? This movie is the best indulgence for every bruised heart this holiday season.
Gremlins (1984) PG
The adult version of the movie that every spooks fanatic watches around Christmas, and is totally too scary for a PG rating. If you're looking for a movie to terrify your children into never asking for a pet again, this is the perfect pick.