Great Places to Travel: Santa Monica, California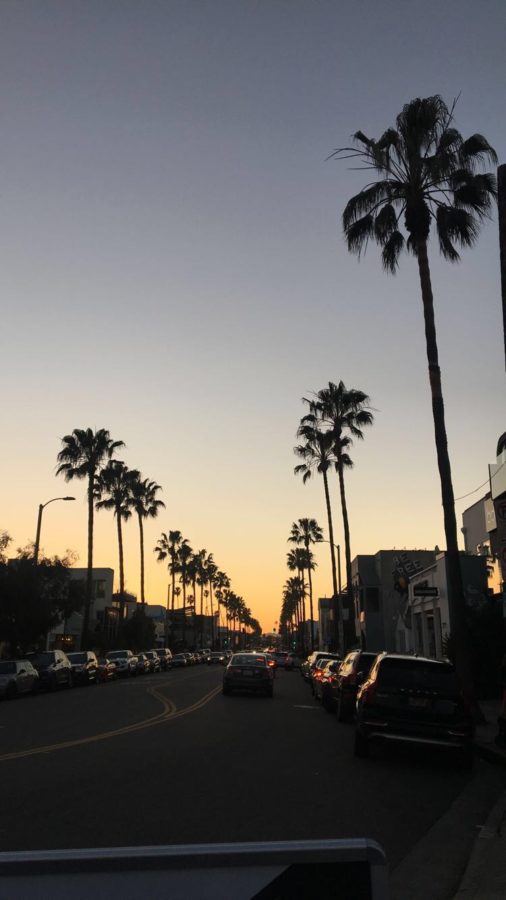 "
The weather is warm and sunny, the food is fresh and delicious, and the beach is a perfect place to relax and spend your day."
Traveling can be a fun experience filled with amazing memories, lively adventures, and new opportunities. Yet, it may be difficult to pick a place to go and even harder to plan the entire trip. In the hopes of making these things a little easier, I'd like to suggest one of my favorite places that you can easily visit this upcoming summer.
Santa Monica, California, is a perfect place to visit and has many activities to do, a variety of cuisines to try, and stunning scenery to enjoy. Flight prices usually range from $150-$250 to LAX in Los Angeles, making it pretty affordable to travel to and only two and a half hours away from Denver International Airport.
Santa Monica, California, is a wonderful city to go to, especially during the summer. The weather is warm and sunny, the food is fresh and delicious, and the beach is a perfect place to relax and spend your day. It is also only 2.3 miles away from Venice, California, which offers more beaches, restaurants, and the famous Muscle Beach, and Venice Beach Boardwalk.
Transportation in Santa Monica is easy, as there are a variety of options. Walking is the most common mode of transportation to walk on the beach or explore the town. E-bikes are also a great way to get around, and Santa Monica has many stations where one can rent a bike and ride to any destination. These bikes are very inexpensive and cost $1.75 for 30 minutes or $5 for an all day pass. Uber and Lyft are always a good option as well, but is recommend for longer distances as it is a more pricey way of transportation.
One of the best parts about Santa Monica is the food. From fancy sit down restaurants to unique street food, Santa Monica has anything and everything when it comes to food. A very popular restaurant is Urth Caffe, located right on Main Street. It is known for its organic coffee and tea drinks, but has fresh and delicious meals as well. The menu offers a wide variety of sandwiches, salads, pizzas, soups, and many other unique dishes that will keep your mouth watering. Most seating is outside and is surrounded by beautiful greenery, making it great for pictures. Santa Monica has pretty much anything you might want to eat, making it a great place to explore new foods.
As a bustling city, Santa Monica always has something going on and has many activities. The most obvious one is heading to the beach for a fun day in the sun. Tanning, playing in the ocean, and beach volleyball are just some of many things to do while at the beach. Right on the beach is the well known Santa Monica Pier, where one can enjoy carnival rides and food while enjoying the view of the ocean. Walking around town and on the boardwalk is also great to discover shops and to look at the farmers markets and explore the parks. No matter what time of day, there is always something to see and do.
Santa Monica is an awesome place to have a relaxing and fun beach vacation. There is always something to do and it is easy to get around. When not relaxing on the beach or exploring the town, there are many restaurants and shops. With the endless activities, appetizing foods, and easy transportation, Santa Monica is the place to vacation.