Improv Show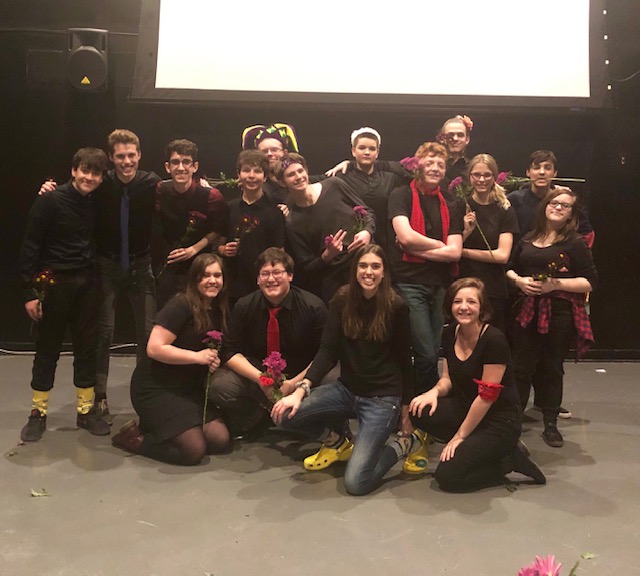 To start off the improv show on Friday night, the hosts Brock Lewis and Emma Stone read out the Urban Dictionary definition of improv, "a comedy format in which the performers make up the scene on the spot." Improv is a medium associated with slapstick and absurd comedy, which the performers Friday night certainly delivered.
Because the improv show bases all of its humor on being unscripted, it's easy for students with little theatre experience to branch out and participate.
"Usually, I was just gonna do tech," freshman Izzy McIntosh said, "but I liked it. I may act more, who knows?"
"Being in the improv show was super fun," freshman Tyler Petrie said. "It was kinda weird, I was definitely nervous going into it not knowing anything about improv, but the people in drama club they really help. They kinda get you into it and they really help you get that mood going. It was extremely fun."
"It's great," sophomore Corin Wheeler said. "I can express myself in a way that I don't usually get to do."
The spectators also participated. All of the characters and scenes in the show were provided by the audience at the front table, so the show is really what the audience makes it.
"It was super fun," junior Triniti Bruenger said. "I was part of it last year, but being on the other side of it was super cool and everyone was super funny. I love them all."
"It was really good!" senior Victoria Dantas said. "I really liked this one part, the entire show."
Go onto the RMHS Highlighter Youtube page to see more clips of the 2019 Improv Show.