Where's My Money Going?
Hang on for a minute...we're trying to find some more stories you might like.
Having money is nice, working over 40 hours a week is not.
As a teen, spending money is something that comes easy. We have few bills to pay, so when getting a paycheck it may seem easy to spend that money right away. We learn about saving and investing our money in most financial life management classes, but how well do students really use the techniques learned in class?
Oswin Oh, a senior at Rocky Mountain High School, said he has spent most of his money on food since his freshman year. "I go out to lunch probably two or three times a week," he added.
Abi Loughrey, also a senior at Rocky Mountain High School, explained how she budgets her money. "I usually use the notes on my phone to total the amount of money I have to see if I have enough for everything I want to buy that month," she said. Abi also says she tends to go out to lunch 2-3 times a week.
Many students tend to go out to lunch and even buying the value meal, eventually that adds up.
Many apps are now being created to help not only students, but anyone to manage their money. Some of the best rated apps for budgeting money include: Clarity Money Budget Manager with 4.7 stars (out of 5), Buddy- Easy Budgeting with 4.7 star rating, Trubill Budget & Bill Tracker with 4.7 stars. One of my personal favorites is Albert: Save and Spend Smarter (4.7 stars) app.
Albert can be used in two ways. The first is with regular service (free) which includes a monthly chart with an analysis on what you spend your money on. With regular service you get the benefits of setting a monthly or yearly goal. Once you have a goal, you can set it and Albert will help you save by giving you a analysis on how much money you should spend that month or that whole year.
The second way you can use this app is with premium. The fun part about premium is that for Albert Genius (premium) you can set a certain amount of money you want to pay for the service. The prices range from $4–the lowest to $10–the highest. It gives you the option and freedom to choose what price you think is fair to pay for their services. Albert Genius includes a human expert on demand who you can text about any aspects of your financial life. This is why they ask for a small payment since they are not using bots to handle your money. Plus, the first month is free, so it gives you the chance to experience the service yourself at no risk.  
The premium feature also includes over payment protection. It will warn you when free trials are ending and when fees pop up. It also informs you when you're overpaying and helps you cut costs. Another benefit is Smart Investing, which lets you invest and set money aside for what's really important.
I would definitely recommend this app to anyone, especially students who are looking for ways to budget their money and to see were they are spending it the most.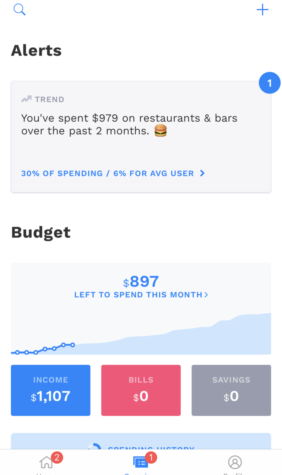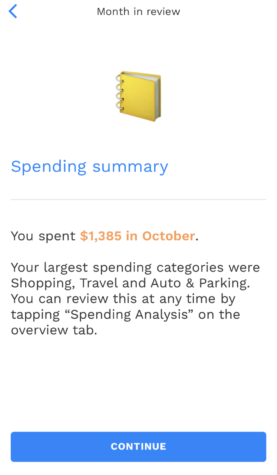 Veronica Barajas, Staff Writer
Veronica is a senior at Rocky Mountain High School. She is adventurous, outgoing, and loves to travel and meet new people. She likes spending time reading...