Research Day Ready For Third Year
Hang on for a minute...we're trying to find some more stories you might like.
For the third consecutive year, Rocky students have the opportunity to display their knowledge in an academic forum.
The 2018 Research Day, which presents students with the unique option of sharing research they have done throughout the year, will occur on Friday, May 4 during first and second hours. This is the first year it has taken place during the school day, a trend that is likely to continue in the event's future.
The day puts Rocky in a distinct position.
"A lot of colleges host research days, but not very many high schools do," noted event sponsor Amy Otteman-Freeman. "It distinguishes students who have already participated from other students who are applying [to colleges and scholarships]."
"
A lot of times people don't know what's going on at Rocky, and I think [showing them] is really important."
— Amy Otteman-Freeman
But research isn't just for classrooms, a fact Otteman wants to get across to students.
"[The day] allows students to show the great stuff that they are doing," she said. "A lot of times people don't know what's going on at Rocky, and I think [showing them] is really important."
Students interested in giving a presentation– of which there are two kinds: oral and poster presentations– should plan to submit a proposal by Saturday, April 21 at 11:59 pm. Proposal forms can be found on the Research Day section of the Rocky homepage or by clicking here.
For those not interested in presenting but wanting to participate, spots will be open for classes to sign up to attend.
"I want students to enjoy it. I want the faculty and parents to be able to see how amazing Rocky students are how hard they work," added Otteman. "This is our first year doing it during the school year, so we'll see… I hope it goes well. If it goes well, I hope to continue doing it during the school day."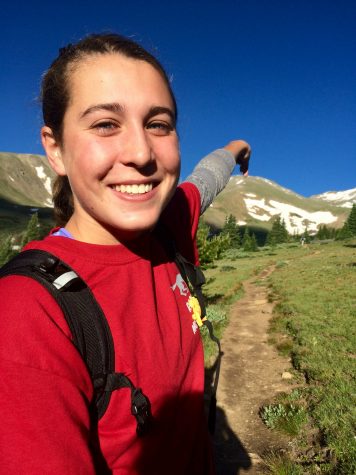 Callin Naddy, Staff Writer
Callin Naddy is a senior at Rocky. She runs on the cross country and track teams and is involved in Student Council. Callin also enjoys eating desserts,...