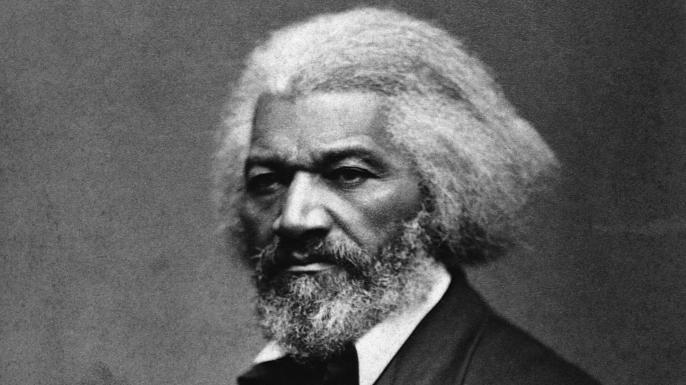 Frederick Douglass
To kick off this series, we will begin with a man who has become a point of political contention this last week: Frederick Douglass.
Frederick Douglass was born sometime around 1818 and was one of millions to be born into slavery. However, Douglass accomplished the near impossible, being an African American slave who taught himself to read, escaped slavery, married a white woman, became a figure in literature and journalism, and helped to lead a movement which would free millions from bondage.
At the age of 20, Douglass escaped slavery. He went on to use his literacy and eloquence to help his fellow African Americans; fighting for abolition in the 1840s and speaking out against Jim Crow laws later in the century.
He published his first of three autobiographies in 1845. It exposed the harsh upbringing he experienced, documenting everything from the master's wife who pitied him and taught him to read to the brutality experienced as a child in slavery. Douglass also edited and published an abolitionist paper called the North Star, which was later named Frederick Douglass' Paper.
Douglass spent his entire life fighting for equal rights. For years he wrote and spoke about the evils of slavery and during the Civil War was very active in the push for abolition, even acting as an advisor to President Lincoln on two occasions. He was also known for fighting for women's rights, attending the First Women's Rights Convention and, along with Elizabeth Cady Stanton and Susan B. Anthony, helped to found the American Equal Rights Association.
Frederick Douglass wasn't only a committed abolitionist and women's rights activist, but spent most of his life exposing the plight of his people and capturing the voice of those fighting for equality.