I Do Love Kickboxing!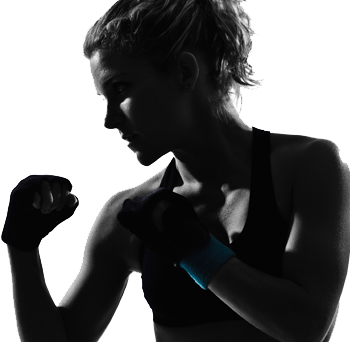 After all of that Thanksgiving food, I needed somewhere to work out, and ilovekickboxing was the fun and challenging workout I was looking for.
Ilovekickboxing classes are focused on self-defense, fitness, and a fun workout experience. The classes are an hour long and start with a 15-minute warm up that includes jogging, burpees, pushups, crunches, and much more. After that, there is stretching to make sure that you are limber for the rest of the class. Then, they do the most exciting part of the class–the boxing! You're partnered up and learn general routines and kickboxing sequences.
The class itself was very intense and was a very effective workout. Afterwards I felt very liberated and had a lot more energy, but the next day I woke up and I was definitely sore. I felt like it was a satisfactory level of intensity, although for those who may not participate in cardio regularly, it may be much more difficult.The workout can be personalized to work the muscles you want it to and becomes a little easier each class. The boxing was, hands down, my favorite part of the class.
The entire environment of the class is welcoming, starting with the amazing, helpful staff who make sure that you are having a great time. Every person who participates seems very dedicated and all want to have fun. I did highly enjoy the class.
You can currently purchase three classes online, plus gloves for only $19.99, or you can go in and purchase a membership and classes
Overall I review my experience as a 5 out of 5!